About us
On more than 300m² space in our store you can find breathtaking corals, fish and invertabrates from
the most beautiful places of our oceans.
We at Korallenzucht Karlsruhe offer a huge selection of different SPS and LPS corals, soft corals and anemones to make your own unique reef at home become reality.
Many corals are German aquacultured pieces and we are always trying to expand our portfolio of self
grown corals.
Of course there is more to a reef than just the colorful flower animals.
You not only find a huge variety of reef fish, crustaceans like crabs, shrimp and snails, hermits, sea stars and other invertebrates, but also all the technical equipment, accessories and foods to keep them happy and healthy long term.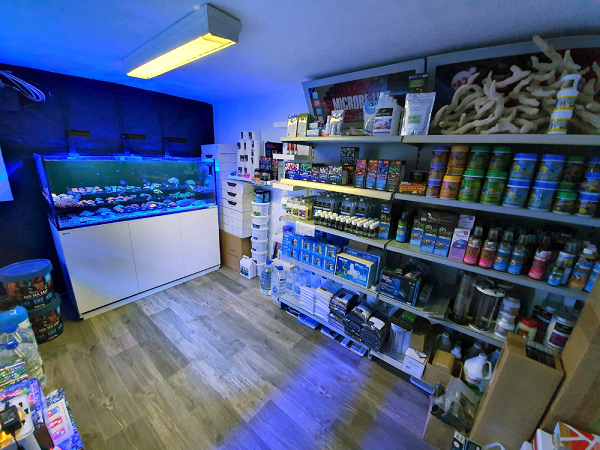 You don't own a aquarium yet - but want to inform yourself about it?
Together with you we plan and realize your dream aquarium, no matter if Nano-cube for the office,
room divider for your restaurant, doctor's office or of course your private Aquarium for your living room.
Regarding the size and your other special wishes there are no limits.
We are happy to escort you until the final stocking of your tank and its care.
Our diversified expert knowledge includes all needs of the saltwater aquarium hobby,
its technical devises and equipment aswell as the appropriate care of the animals.